The minute we refer to a game or combination as beautiful, we are admitting that chess is an art form.
Z E T T E L M A G A Z I N E
MARCEL DUCHAMP
Duchamp plays John Cage in Toronto, 1968, and loses.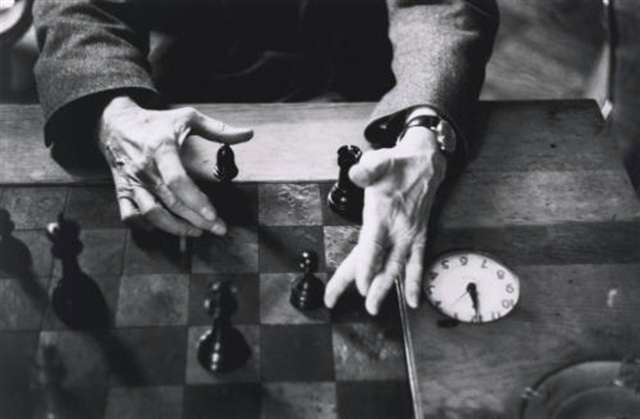 Alexander Liberman photographs Duchamp playing chess, in his studio, 1959.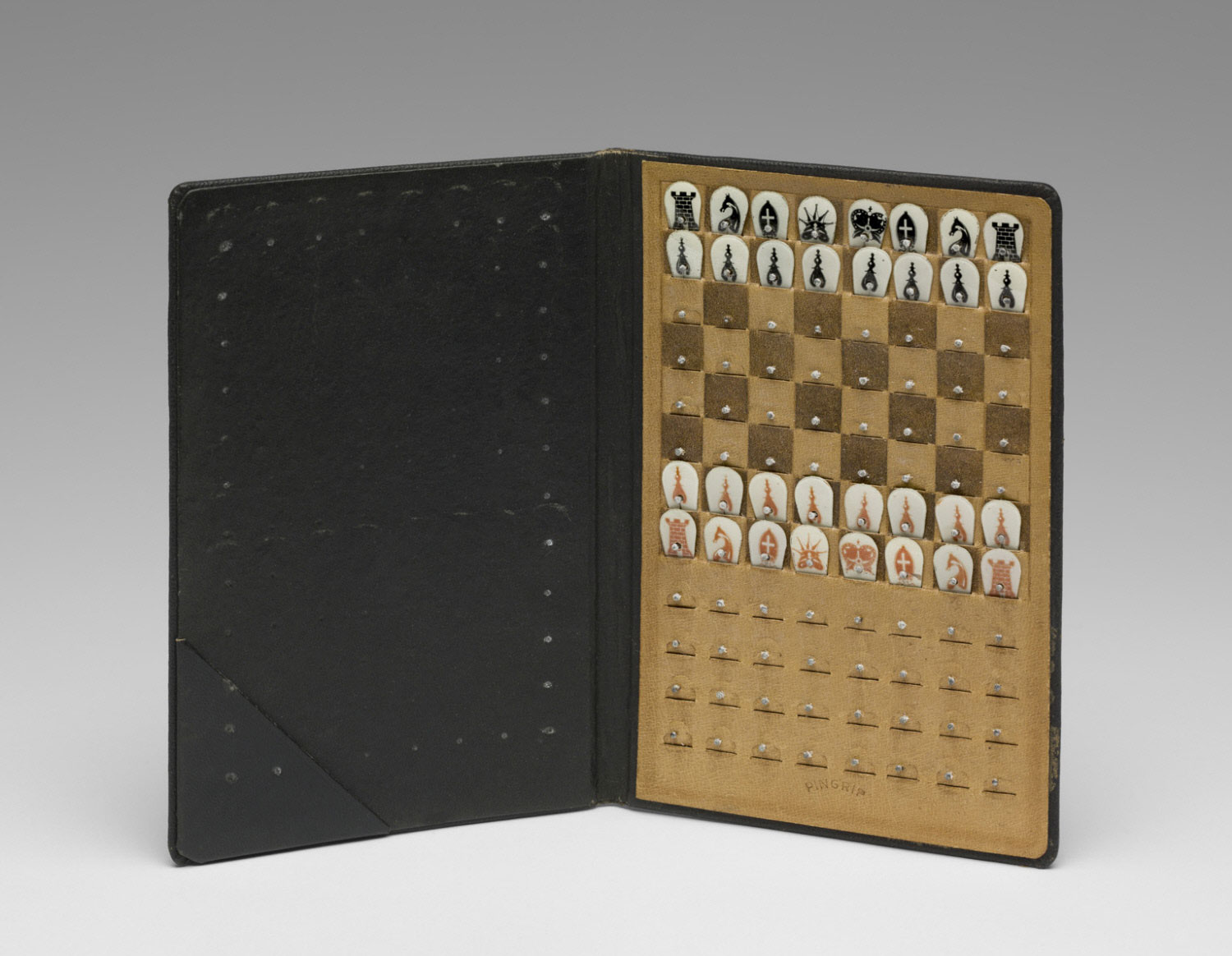 The "Pocket Chess Board", an invention of Duchamp's which allowed him to play on the road, from 1943.
Duchamp plays Man Ray, in Paris, and wins.
MAN RAY
Chess set designed by Man Ray, ~1920s.
Man Ray playing smoking and playing a game on his custom chess set.
SALVADOR DALI
Chess set designed by Salvador Dalí, 1964. Commissioned for the American Chess Federation by Marcel Duchamp.
Salvador Dalí posing with one of his custom chess pieces. All of the figures were cast using Dalí's own fingers except in two cases: the Queen is cast with Dalí's wife's finger, and the Rook is cast with a salt shaker from a hotel in New York City.
Salvador Dalí poses with Antoly Karpov in New York City, 1979. Karpov would become the world champion in 1993, and would…
View original post 141 more words